Elmia is the exclusive agent for several leading global suppliers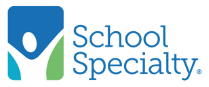 School Speciality Inc. distributes supplies, furniture, technology products, supplemental learning products, and curriculum solutions to the education marketplace in the United States and Canada. It offers a comprehensive online catalogue of over 80,000 items including classroom supplies, school equipment, planning and development products, physical education products, art supplies and paper, and others; supplemental learning materials, teaching resources, special needs and education products, early childhood offerings and classroom technology. School Specialty, Inc. was founded in 1959 and is headquartered in Greenville, Wisconsin.

i3-Technologies is one of the world's leading manufacturers of interactive technologies for group collaboration. i3 is based on three principles; interactivity, inspiration and integration. The Company offers products and building solutions that work in the ways your team wants to work – providing you with easy-to-use innovative educational technology that everyone will love and benefit from. 

Intermetal is a design and manufacturing company for education furniture that is adaptable to suit varying heights, sizes and age groups. Their collection includes furniture for Early Learning, classrooms, universities, libraries, office & administration, cafeteria and canteen, as well as comprehensive ranges of multi-purpose furniture. Quality educational furniture has a positive effect on children's health and development and comfortable furniture increases concentration in the classroom. This is what Intermetal aims to provide and have successfully done so since 1989.